Bold and outspoken Chicago rapper CupcakKe achieved viral success and critical acclaim with her brazen, unapologetically explicit songs and videos that channeled the likes of Lil Kim, Foxy Brown, and Gangsta Boo. She debuted in 2016 with a pair of raunchy EPs and a full-length, Audacious, following with the critically-acclaimed Queen Elizabitch (2017) and Ephorize (2018).
Shamir is Shamir and remains Shamir through and through, no matter what the universe puts him through. You may know the singularly named artist (think - Madonna or Cher) from his 2015 debut hit record Ratchet, beloved by NPR listeners and club kids alike.
Sateen is New York City's Premier queer femme music duo. The couple, consisting of vocalist, queenie, and instrumentalist/producer and proud trans woman, Ruby, were deemed one of the "50 LGBTQ musicians you should prioritize" by Paper Magazine.
Cody Critcheloe is a New York City-based songwriter, musician, visual artist, and director. For over a decade, Critcheloe has recorded and toured as the music act SSION—pronounced "SHUN"—releasing the full-length albums Fools Gold in 2008 and Bent in 2012.
An insightful songwriter with a lyrical style that is both economical and evocative, Krauter crafts unique soundscapes that scramble a range of influences: '60s flower pop, '70s easy listening, '80s New Wave, '90s alt-radio, '00s indie rock.
Showyousuck! has gone from becoming an Alumni of the Art Institute to selling out several venues in Chicago. He's currently working on the follow-up to last years "Broadcasted" and a new solo album called "Vacation Forever" which are slated for 2018 releases.
Muxxxe, a third gender rapper from Tijuana, Mexico, possesses a reputation for their live shows. Armed with a trolley, strapped up with a microphone and amplifier, they've blasted their thumping reggaeton in the middle of traffic jams at the U.S./Mexico border.
I definitely can't say that we were the first band to patent the old "I'm gonna write about this obstacle that's stunting me so I can understand it better and help myself cope" archetype cuz lol I'm pretty sure that's what most bands in our climate STILL do. BUT I think we can all three agree that a lot of our carefree fun-loving demeanor stems from having this band as an outlet for those feelings that exist at the other end of the spectrum.
Spandrels began in the spring of 2013 as the first musical project of visual artist Casey No. The band released the single, 'Tiger's Eye' in the spring of 2018 and went on a successful East Coast tour. Having opening for bands such as Palehound, Bully, Speedy Ortiz, and Lil Bub: The Band (yes, THAT Lil Bub) the all-queer group is working on a debut EP to be released in the summer of 2019.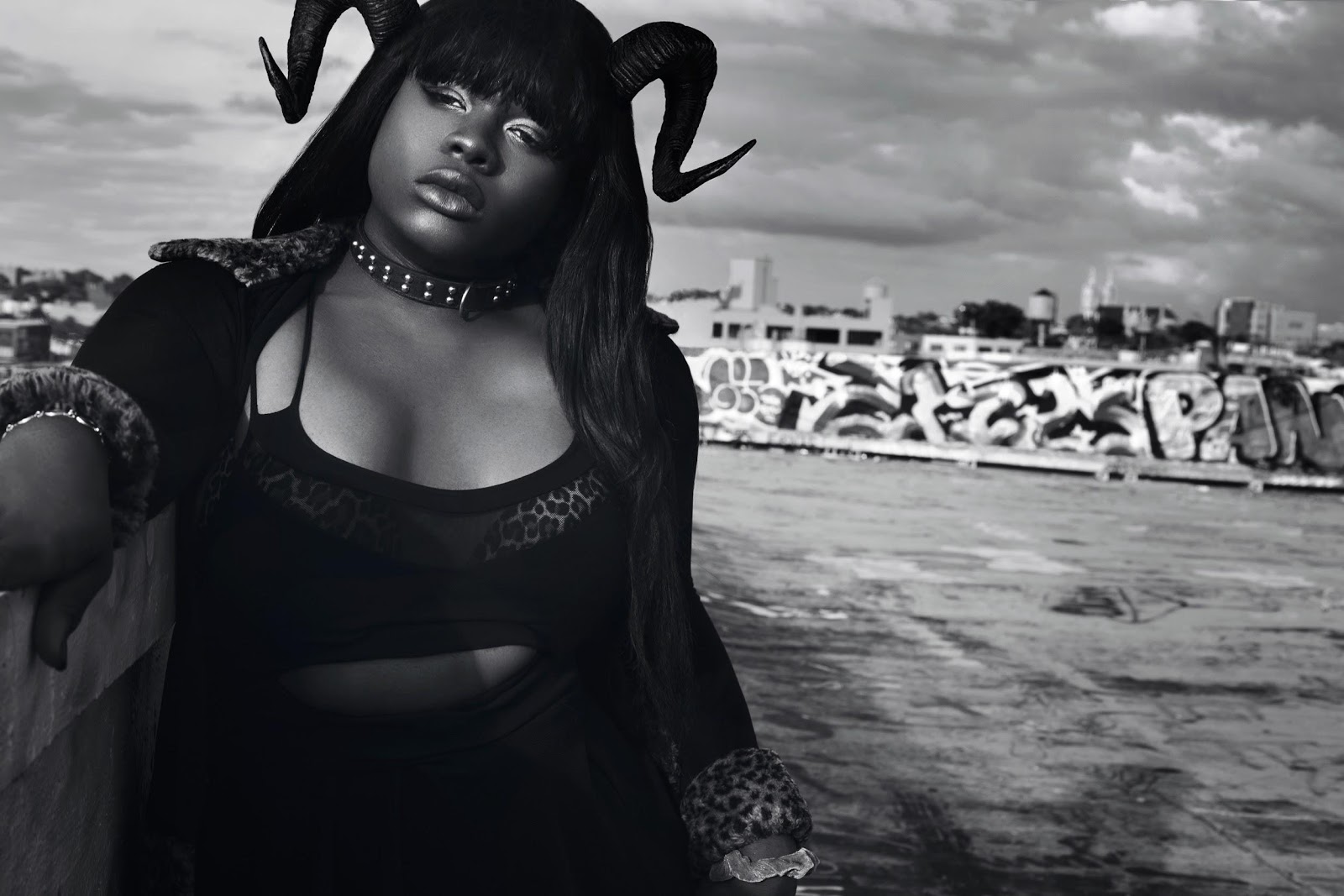 Born and raised in Memphis, now residing in NYC, SHUG makes rap-infused club music. Her first mixtape, 'In the Closet' released in 2014, features productions by LSDXOXO, and Sxylk (Bbymutha producer).
"Faerie Ring is what you get when you fill the bed of an El Camino with Sunn Model-T's & slingshot it into The Sun. Subsequently destroying it, ending the Paleolithic Era & starting the New Stoned Age, ya feel me? This quartet is a force unto itself, all backed by true amp-worshipping riffs. Hell hath no fury like standing in front of the wall of sound at a Faerie Ring show. Drop out. Take the trip." -King Volume Records.